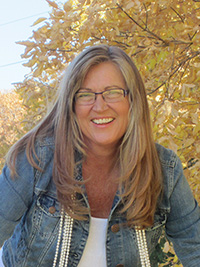 Kathleen Watts (thought continuum) was born in Cambridgeshire, England. She now resides along the foothills of the Wasatch Mountains in Utah.
An Intimate and a Dreamwalker, Kathleen has spent decades of her life exploring the possibilities and probabilities of myth. A self-proclaimed myth writer, Kathleen's latest work in progress The Land of Myth and Naught – Aesop's Paradox has captured her imagination as she explores the ground breaking and sometimes blasphemous idea of mind/time/metamorphic fields and imagination/space/metaphoric fields and how our cultural stories are animated and brought to life and who, exactly, is doing the animating.
Her most precious intimacies of this lifetime are her husband of thirty years, Dr. Don Watts, her four children, Alex, Carson, Vanessa and Grant, as well as Jack Henry the Jack Russell terrier.